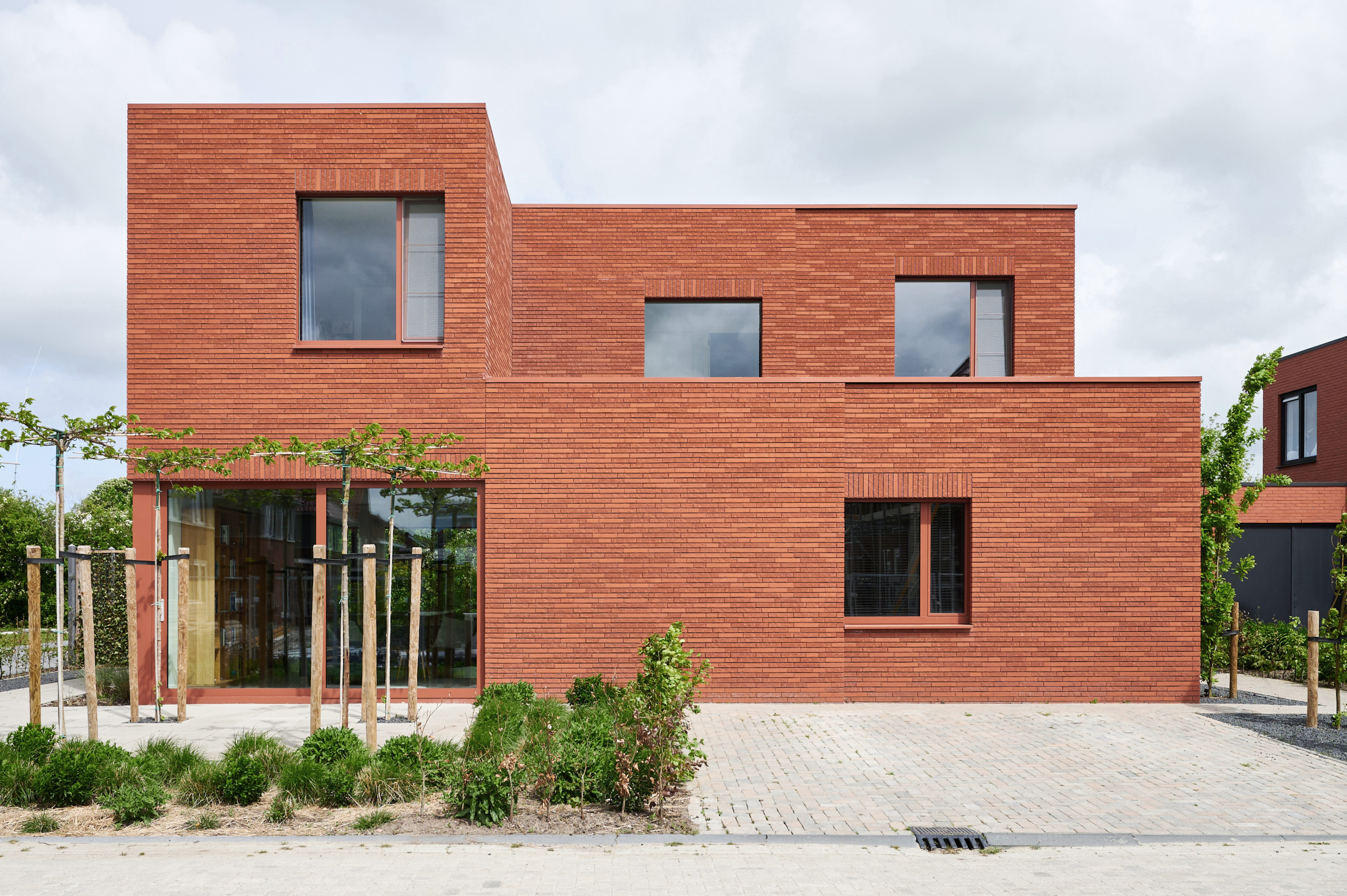 A no-nonsense house with rational beauty
A stately, robust, detached family home designed based on very specific spatial, aesthetic, and financial requirements. It is a no-nonsense house with rational beauty.
The red brickwork gives the house a sense of weight and solidity from a distance. This firmly grounds the residence in the neighborhood. The subdivision of the facades (according to the golden ratio) creates a simultaneous sense of modernity and monumentality. The details in the brickwork at the edges and facade openings add refinement and grace to the facade.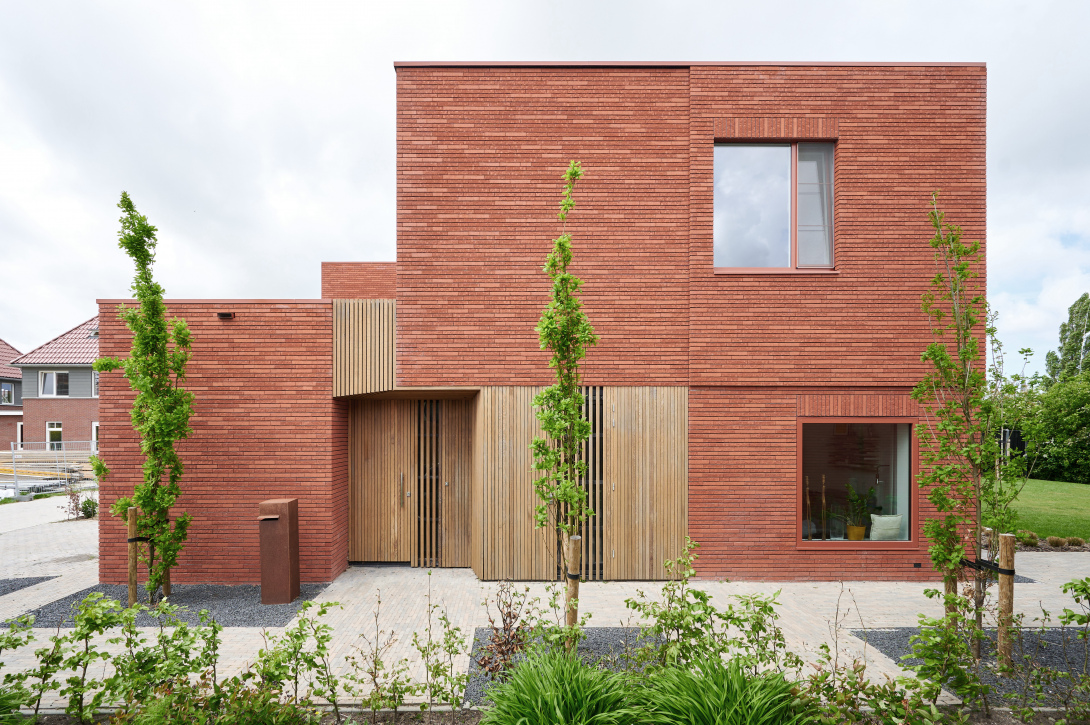 The house is designed to be compact and efficient. We work with both digital and physical models simultaneously to maximize the qualities in the design and make them accessible to everyone. This ensures that costs, construction time, and quality are well-organized and manageable throughout the design and construction process.
The ground floor living space is a single area with three enclosed rooms, allowing the family to be together while still having the freedom to engage in individual activities. The positioning of the rooms and openings in the facade creates distinct and diverse spaces. On the upper floor, the bedrooms are organized around a spacious landing, serving as a second living area for play and work.
The house is compact, well-insulated, equipped with solar panels and a heat pump. As a result, the house generates more energy than it consumes.
Location Franeker, The Netherlands
Year 2021