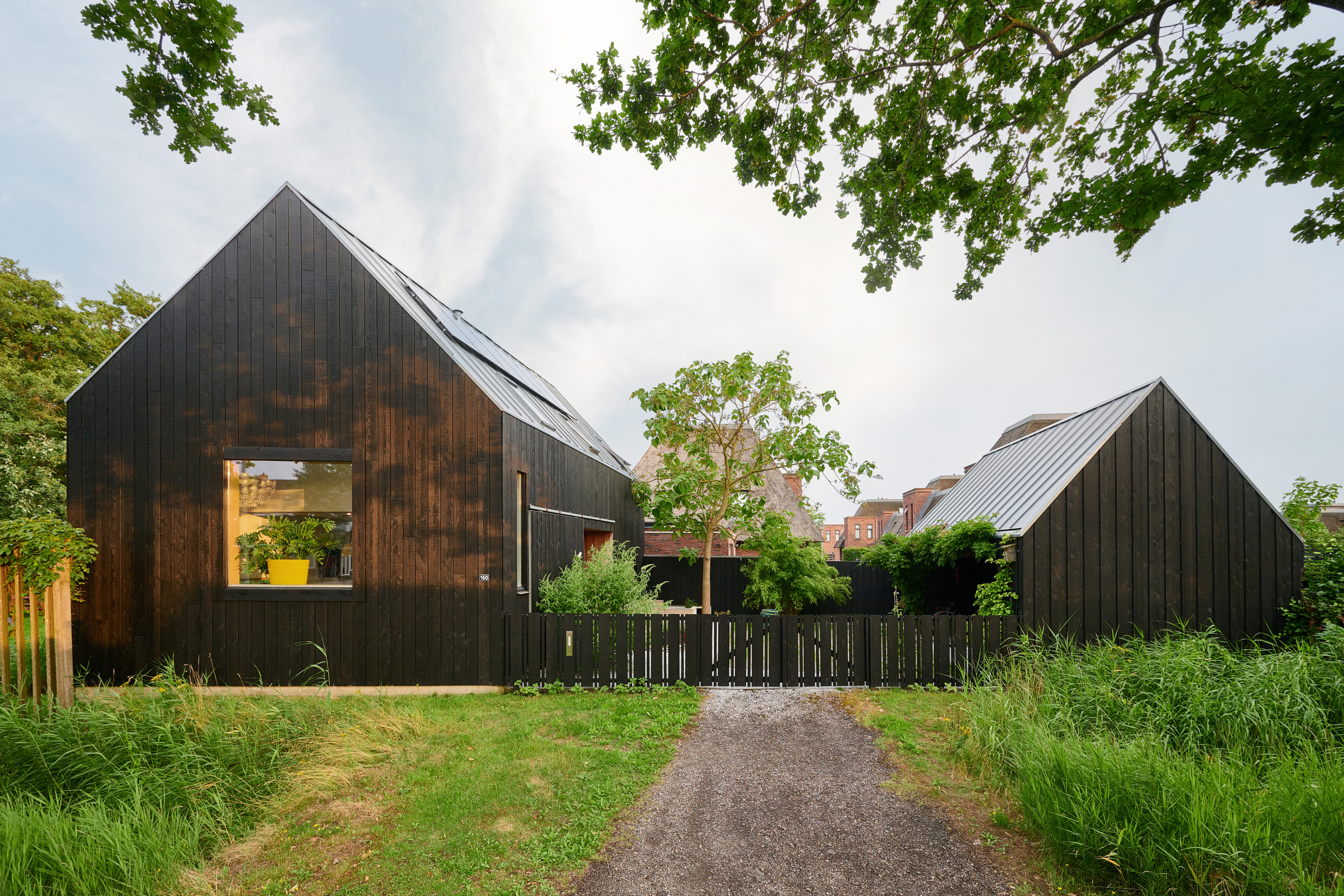 House with Enclosed Courtyard
The house is located on the outskirts of Groningen, directly behind Stadspark (City Park). The plot is situated along an old city artery and a new residential area.
The accessibility and parallel position of the plot along the main road were the reasons for creating a courtyard on the western side of the house.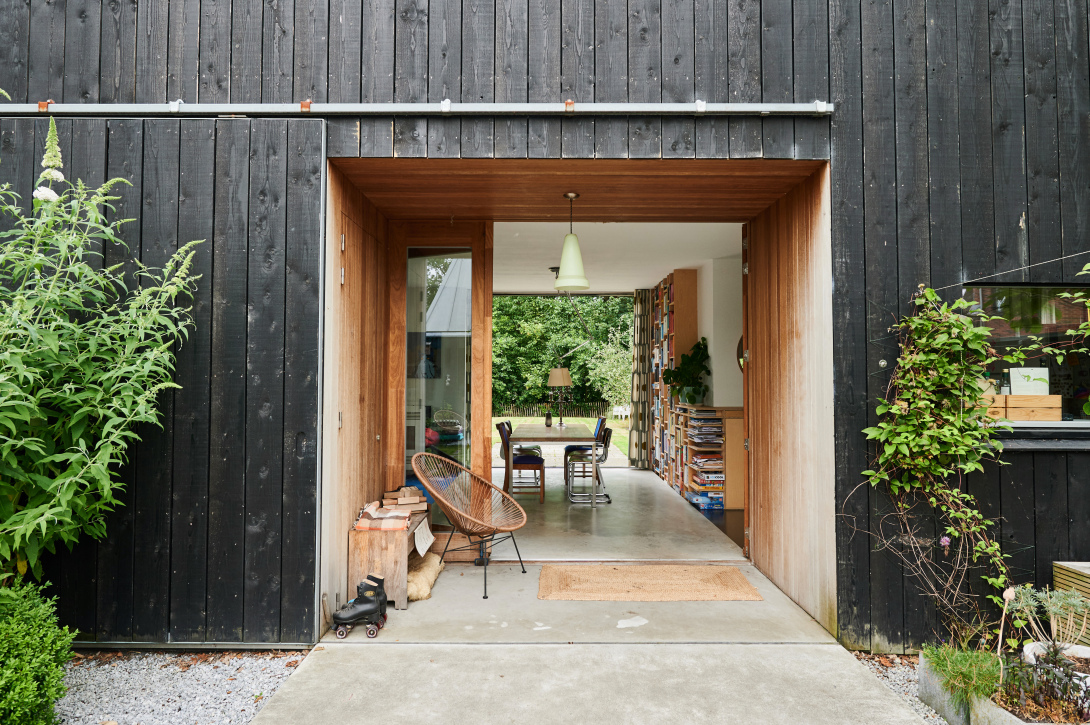 The courtyard is enclosed by the house and the carport. A concrete floor connects the courtyard (entrance) through the dining area in the house to the terrace in the backyard. During summer days, the entrance and back doors provide maximum openness.
The exterior of the house is entirely clad in black wooden panels. The entrance facade is made of finger-jointed Iroko wood. Inside the house, the Iroko wood continues in the form of a wooden staircase.
Location Groningen, The Netherlands
Yeah 2016
Show in google maps