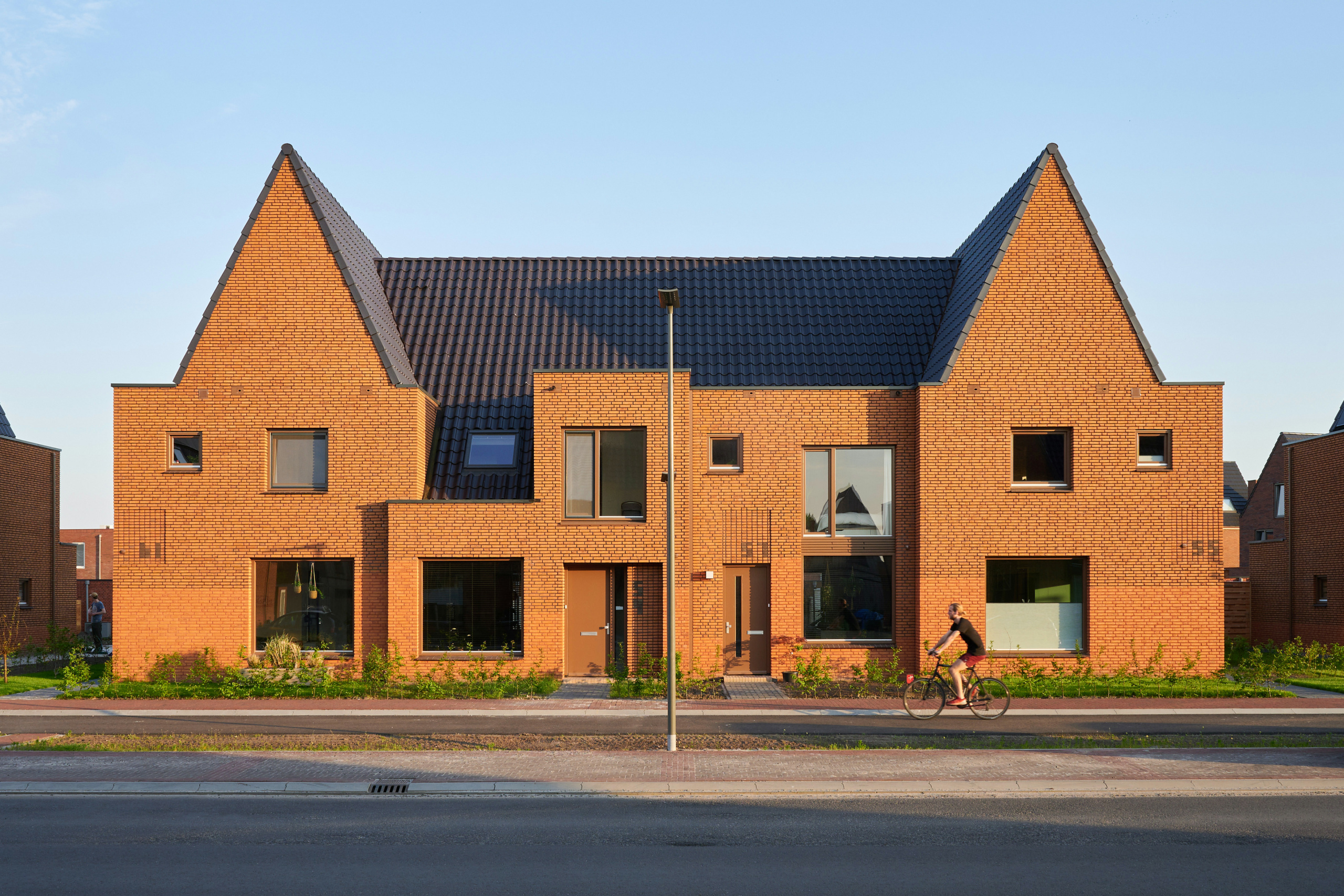 The most prominent street in the neighborhood
And thus the calling card of Tersluis. To design this beautiful street leading towards the lock, we carefully examined the most picturesque streets in well-known lock villages in the province (places with 'Zijl' in their name). Streets that we all know and choose to stroll through when we're in the area simply because we enjoy being in beautiful places. Characteristics of these streets have been incorporated into the design of Vossenburglaan.
Elegant steep roofs, low eaves, recessed front doors, and well-maintained house numbering, mailboxes, and lighting are ingredients for a street with unity. Variety is sought in the architecture of each house, with visual harmony being one of the ambitions. Variation and thereby individuality are found in the differences between the houses.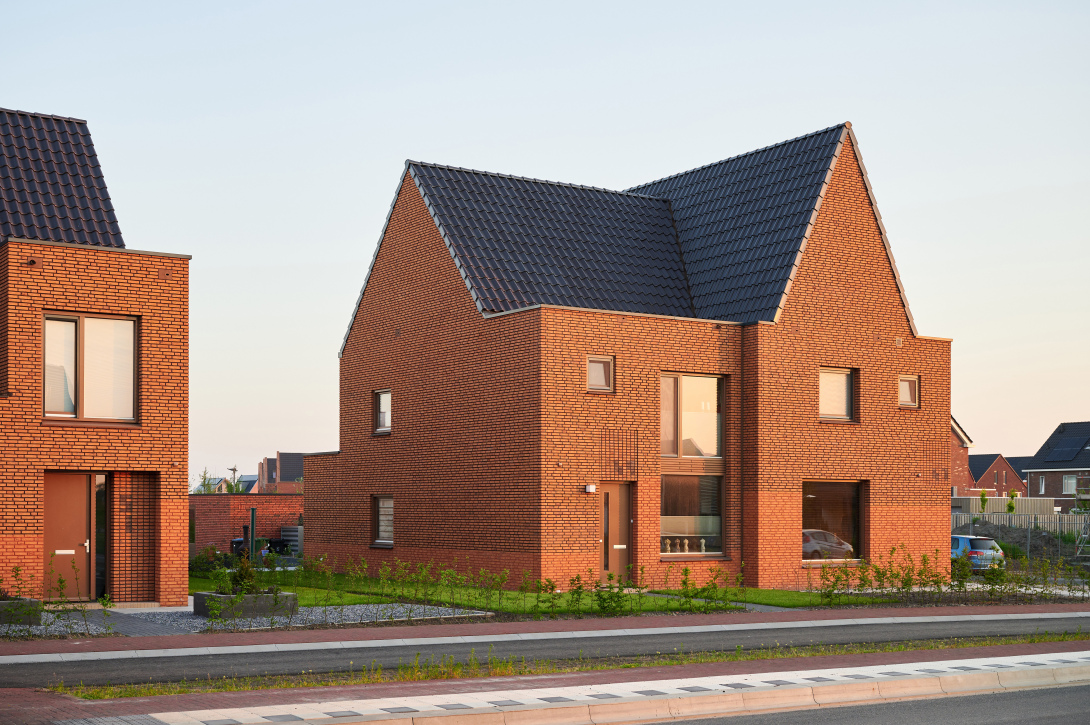 The forms of the houses alternate within each series of houses. This has been achieved by introducing asymmetry in each house and each block.
Designs based on simple main shapes combined with a minimal number of window openings, carefully positioned, provide the pleasant housing variation that residents and visitors will experience on this street.
Location Groningen, The Netherlands
Year 2020