Huys de Haar will be realized on the site of a former car showroom. It is a residential building with stacked terraces located in the center of Haren. The structure consists of 4 floors and comprises 22 adaptable apartments.
The building stands like a villa amidst greenery. Just like in the past, the garden serves as the (green) connection between the Rijksstraatweg, the Hortus Botanicus, and the Hendrik de Vries Park. The location borders the protected village view of the Rijksstraatweg, where the relationship with the landscape plays a crucial role, and the profile is broad and green.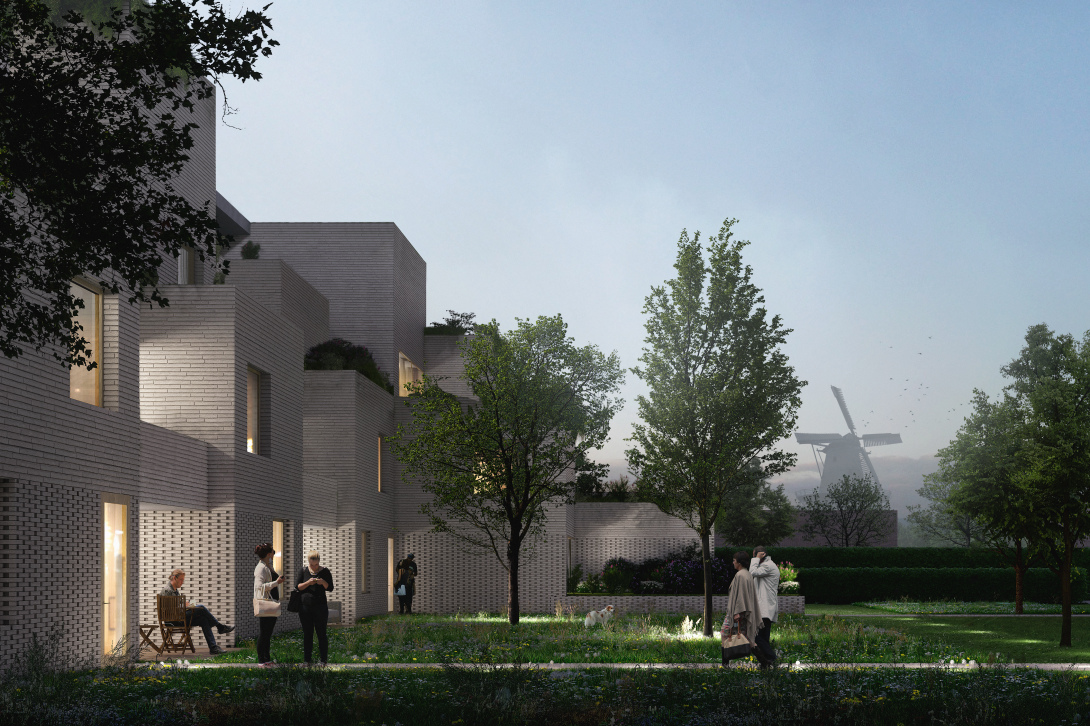 The building is a robust brick sculpture, and its division along the Rijksstraatweg, as well as cascading terraces and balconies, give the building its unique shape.
The building is constructed using a single type of lightweight, hand-formed brick in various patterns, resulting in a homogeneous surface and nuanced relief on the facade. The openings, balconies, and rooftop terraces are integrated into the sculpture and designed with consideration for sunlight, views, and residents' privacy. The building is future-oriented, taking into account energy usage, generation and storage, heating and cooling, as well as the surrounding nature, flora, and fauna.
location Haren, The Netherlands
Year 2022
Client MWPO, Beauvast
Landscape Architect Lap Landscape & Urban Design
Structural Engineer: Dijkhuis Ingenieurs
Contractor Nijhuis BouwInstallation
Consultant Nijeboer – Hage Bouwadviseur
Construction and Environmental Advisor Noorman Bouw en Milieu-advies
Masonry Consultant Vekemans Bakstenen
Brick Supplier Strating Steenindustrie