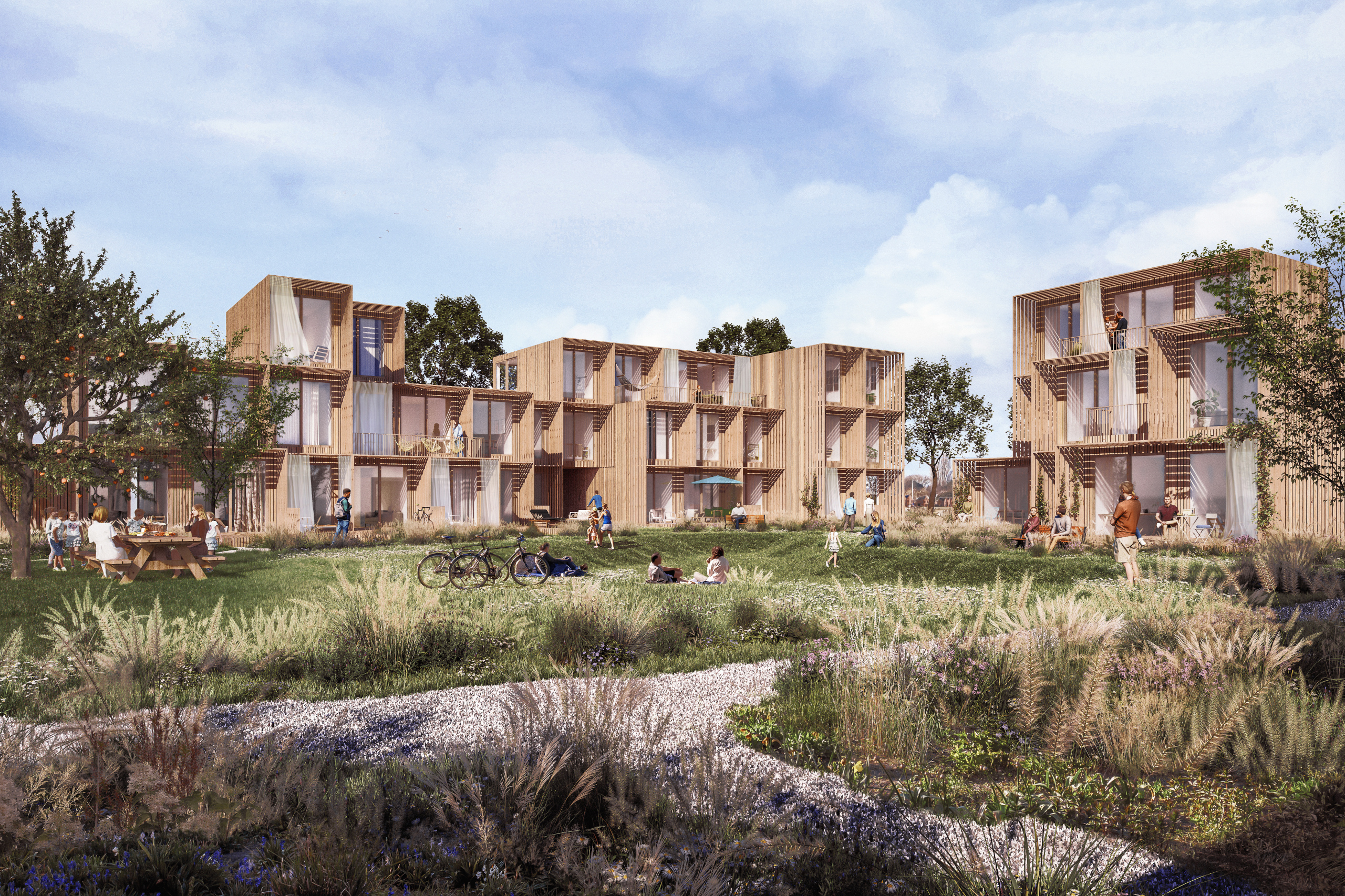 'Case study houses' Groene wei
Every day, the media informs us about significant urgent societal issues. We are facing a housing crisis, an environmental crisis, a resource crisis, a CO2 crisis, and also a nitrogen crisis. With this study, we take a broad perspective on these issues and provide a vision for the potential future of (social) housing.
The plan is characterized by a strong collective nature. All the houses are situated within a collective green environment. By tailoring the homes to the residents' housing preferences, a wide range of housing typologies is created.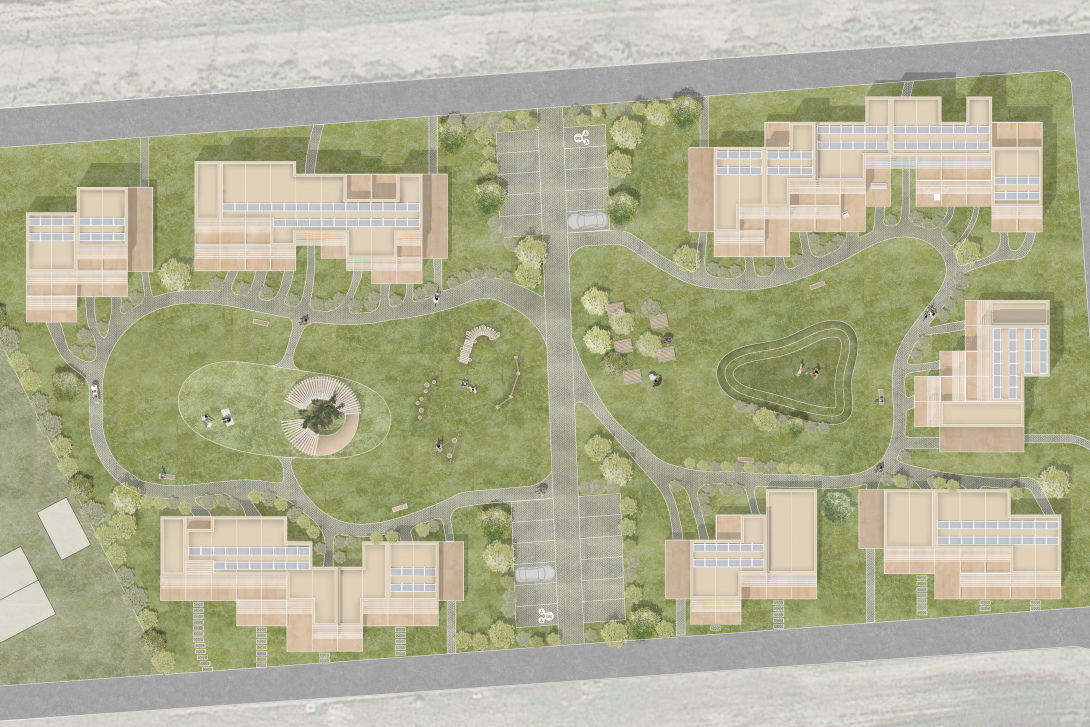 This study, utilizing a modular and biobased construction system, addresses the local demand for customized homes while considering global resource scarcity. The plan is constructed using a circular and modular building system, where modules are combined to create various types of homes.
Through intelligent connections, all modules and elements are detachable and reusable. By building in a compact, modular, and prefabricated manner, we hope to make a positive contribution to the quality and affordability of social rental homes. The plan maximizes the use of natural materials and takes a step forward in the field of biobased construction. Detachable construction using regrowable materials represents a valuable leap forward in the face of looming resource shortages.
Location Groningen, The Netherlands
Year 2022
Client Nijestee i.s.m. Bureau Meerstad