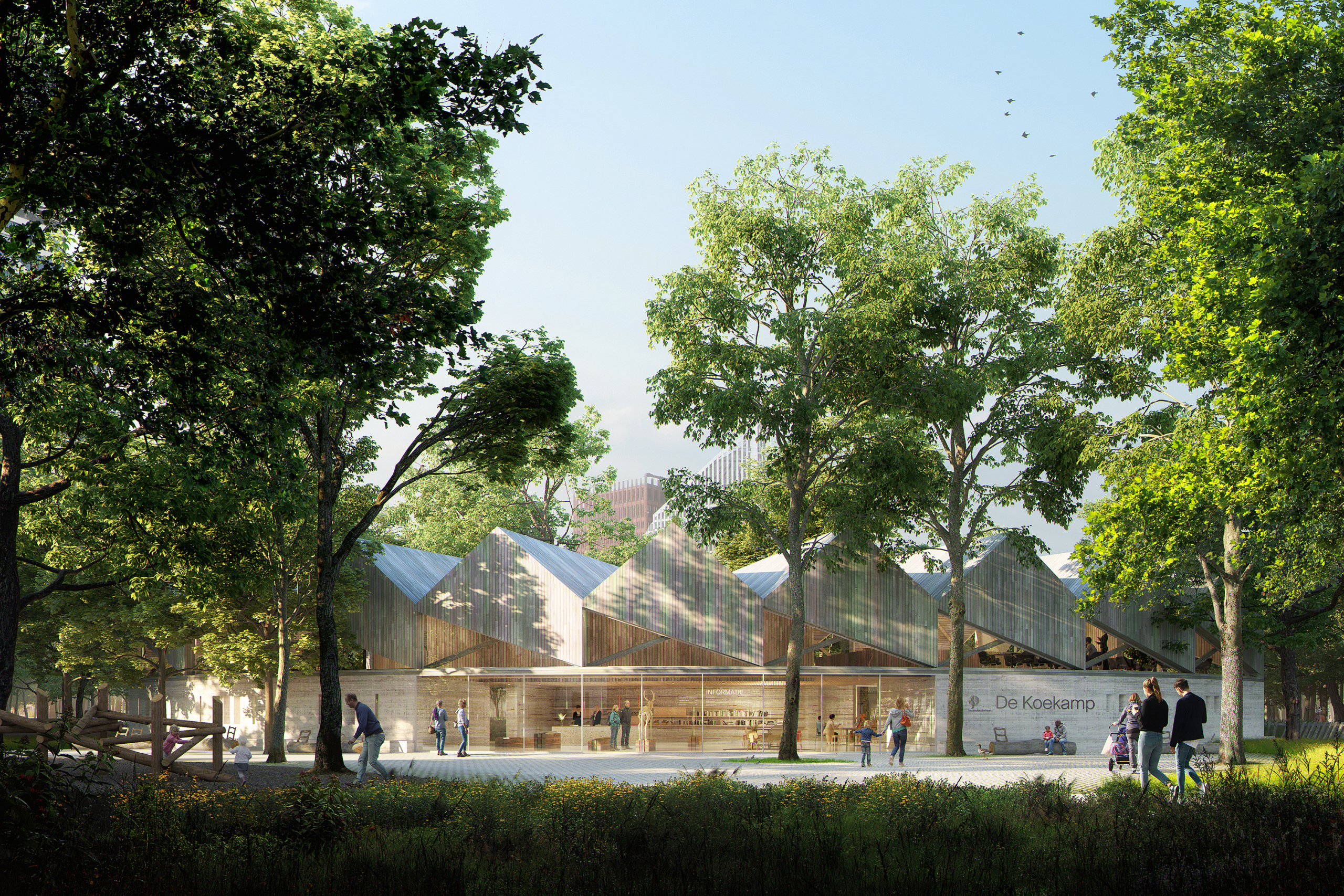 Entrance Building for Hollandse Duinen Nature Reserve
vector-i designed this pavilion for Staatsbosbeheer (Dutch Forestry Commission). The design is the result of a collaboration between vector-i, i29, and Claudy Jongstra, which brought out the best in each of us.
The aesthetics of this symmetrical building, with a light rammed earth plinth and an exuberant wooden crown, emphasize the meaning that landscape architect Louis Paul Zocher (1820-1915) gave to buildings in "his" landscapes in the 19th century: "Architecture as an ornament for nature."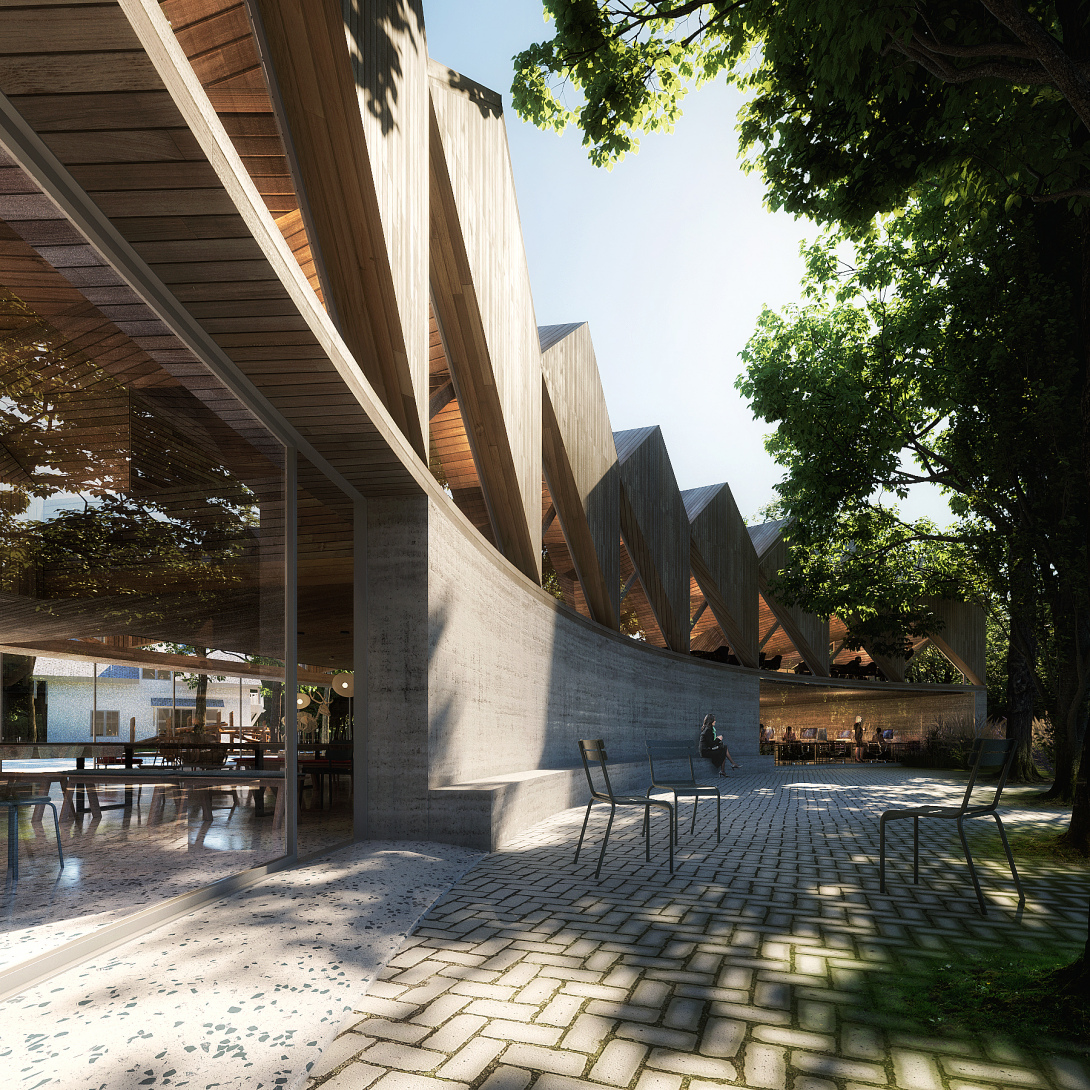 The design stems from honoring the landscape, reevaluating our heritage, rediscovering craftsmanship, and using ecological materials in a circular relationship with nature.
Location Den Haag, The Netherlands
Year 2020
Partners i29, Claudy Jongstra